How Targeted Appointment Setting Campaigns Can Drive Results For Software Vendors
Appointment setting is an integral part of any lead generation process – and this includes B2B lead generation for software vendors.
However, with targeted appointment setting campaigns, software vendors can address a critical B2B lead generation challenge that they face – which is to sell complex products and services in a market with extremely tight profit margins since customers are not short of buying options. Selling software solutions and services also requires skills by way of a deep understanding of the product or service. A sales rep might have great communication skills, but if they fall short or lack the technical knowledge for highlighting key features, or explaining the benefits of the solution, or if they are unable to answer customer queries on the software product or service, it can kill a deal right at the starting point.
It only takes one bad or unsatisfactory interaction, and you would have lost the customer, possibly forever.
However, targeted appointment setting campaigns are designed to ensure such things don't happen. A lot of planning, profiling as well as preparation goes into launching a targeted appointment setting campaign with the ultimate aim of customer acquisition.
So if you are a software vendor and want to know how to leverage targeted appointment setting campaigns to drive your lead generation, then continue reading.
The Challenge of Sales Prospecting for Software Vendors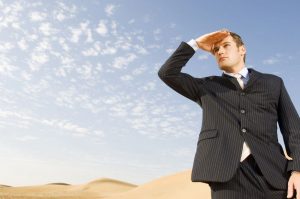 Sales prospecting or lead generation for software vendors can be challenging on multiple levels. However, what makes lead generation particularly challenging for software vendors is the fact that they operate in an extremely competitive market space where product/service differentiators are difficult to establish. Most software programs or upgrades, for example, come with a short self-life. Introducing new versions of a product or service can happen within a matter of months.
Given these challenges, B2B lead generation strategies for software vendors need to extremely focused and targeted. You need to identify the exact customer for your product or service and then go after them with a single minded-focus to convert. There is little space for failure. However, if you want to succeed with your sales prospecting or lead generation, then you need to be able to effectively influence and persuade prospects and master the art of communicating with them in a compelling way.
If your lead generation goals involve high-value sales, or if you want to upsell and cross-sell to existing customers, or even you want to encourage customers to employ your product/service company-wide as opposed to making ad-hoc purchases, then you need to show them the value of doing so – and this can only happen via meaningful personalized interactions. More importantly, you will need to put into place a structure of lead generation that focuses on securing appointments with the right stakeholders or decision-makers. A task that is easier said than done since even connecting with them can be challenging, much less persuading them to meet or even interact with your sales rep/team. Having said that, adopting a personal approach can deliver high dividends. This is where targeted appointment setting campaigns can prove to be highly effective.
Why Targeted Appointment Setting Campaigns Work?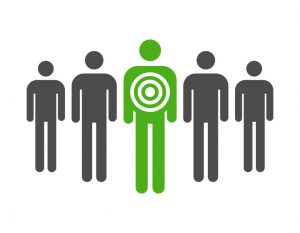 Getting a sales prospect to part with their valuable time and energy is not easy. Not all your prospects will be on the same page with respect to their needs and urgency to make a buying decision. So while some might be ready to convert, others might need to be coaxed or nurtured. Targeted appointment setting campaigns can be an idea persuasive approach for companies with a mixed bag of customers. Using either targeted telemarketing or phone call, the web, email, or even social media, you can connect with the right decision-maker(s), and use positive and persuasive tactics to get their attention.
While targeted appointment setting campaigns can be far more cost-heavy compared to a variety of other B2B lead generation strategies, this strategy can not only help drive lead generation for software vendors, but it can deliver a higher ROI.
The reason why targeted appointment setting campaigns work is that they focus not just on attracting the attention of a prospect, but also on effectively converting the leads into appointments using the right attitude as well as a solid and well-planned script and approach.
An effective targeted appointment setting campaign involves four stages which are:
Identify and profile your ideal clients/targets.
Create customer profiles as a means of targeting them effectively.
Engaging target prospects via multiple channels.
Nurture and start converting prospects into appointments.
As is obvious from the above four points, targeted appointment setting campaigns require a lot of effort and work. However, it is because of this robust behind-the-scenes preparation, that targeting appointment setting campaigns enjoy success and fantastic ROI.
Top 7 Key Elements of an Effective Targeted Appointment Setting Campaign
As mentioned above, a lot of work, effort, and planning go into launching a robust targeting appointment setting campaign. If you want to boost sales prospecting for your software company, then consider the following seven key aspects of building effective targeted appointment setting campaigns.
Targeting or Identifying your Ideal Customer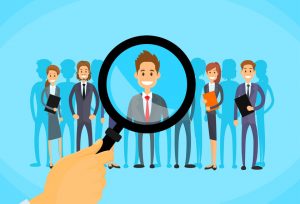 Your first step should be to identify the companies that you want to target, and also keyindividuals or decision-makers within those companies. But this is not as easy as it sounds. Forone, companies don't lack options when it comes to software vendors. Secondly, the buyerjourney today is far more complex than what it was even a few years ago. Companies todayprefer a multi-layer decision-making process.
What this means is that the buyer journey has key decision-makers at various levels and stages.So, unless you can effectively pick out and identify key decision-makers across the entirebuying process, your efforts at sales prospecting are bound to fail.
RELATED ARTICLE: 5 Characteristics to Look for in Evaluating B2B Lead Generation Companies
You also need to identify companies that you can target – companies that are actively lookingfor solutions that can address unique pain-points or business requirements. And if theirexpectations can be met with your product or service, then they are prime targets.In addition, you will also need to identify individuals with decision making authority withinthose companies. Knowing who to approach, can optimize your prospecting efforts.
Once you have identified your targets, leverage high-quality data that matches your targetprofiles as a way of further improving or enhancing your current database. This way you canbuild a strong foundation for your marketing strategies.
Research and Gain Better Insight
If you want your salesperson to be persuasive, then you need to arm them with requisiteinformation on potential pain-points or needs of the sales prospect(s). Without this information,your salesperson is simply flying in the dark! The more insight your salesperson has, they willbe that much more effective in converting the prospect into an appointment and eventually intoa sale.
Based on this, ensure you research potential prospects and understand their requirements. A great way to do this is via LinkedIn. You can throw in some open-ended or information fishingquestions on the appointment-setting call as a way of gaining insight into challenges or needsthat the prospect wants addresses. At the end of the day, the whole idea of appointment settingis so you can secure meetings with potential decision-makers who might include both C-Suite individuals as well as upper management decision-makers.
Employ a Multi-channel Engagement Approach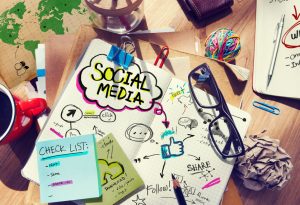 This is probably the meat of your targeted appointment setting campaign. It's vital that youspread your campaign across multiple channels to gain better traction for your marketingefforts.
The key to robust multi-channel marketing begins with the identification of those channels thatare most used or visited by potential prospects and targets. If you can understand or establish how these channels are used by your prospects, or how they behave on these channels, then you can use that insight to customize your outreach and build on your appointment setting touch-points to be more effective.
A lot of this information should actually be a part of the second step (Research and Gain Better Insight).
Top four channels for appointment setting include the following:
Email – you can craft and deliver customized emails in a timely manner to first soften your potential prospects. So create multiple email templates that cover various touch-points across the campaign including the introductory or initial mail and then right down to more focused emails.
Social Media – to give your campaign more power, you need to incorporate social. Not only can social build on your marketing efforts, but it can effectively amplify your campaign's online visibility vis-à-vis impressions, actions, and connections.
Phone – if you want to infuse a more personal connection in your process to nurture and qualify leads, then phone outreach is the way. The advantage of phone outreach is that it effectively drives performance since it enables salespersons to deliver leads at scale while also generating real-time results.
Web – you can also leverage lead-generating landing pages to expand your sales appointments and conversions since potential prospects can get their fill of information about what you have to offer. Populate your landing pages with rich and relevant downloadable resources, and other important actionable information to attract sales prospects.
Convert into Sales Appointments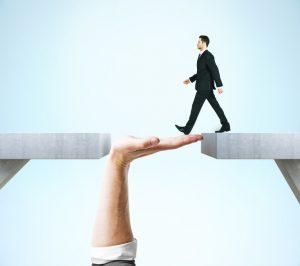 Once you have identified and profiled your target customers and accounts your next step involves creating customized campaigns that align closely with what potential customers expect or need. Base your campaigns on all the insight and information you have gleaned via the above steps and then use this intelligence to build highly targeted campaigns and presentations. Keep in mind that your target customers will run short both on patience and time – so it is imperative that you customize your messages in a way that allows you to get to the point quickly. Avoid using generic information at all costs – craft your messages to first highlight customer pain-points and how your software product or service can address those pain points effectively.
Consider the following tips:
Identify what each player in the buyer chain expects or is looking forward to in a solution.
Approach from a position of strength – so make sure you develop a strong and clear case for approaching a potential prospect.
Align your message with the interests, requirements, and pain-points or challenges unique to different decision-makers in the company or the account.
Ensure you build a unique value proposition into your message to give it more weight and as a way to encourage decision-makers to make a buying decision.
To create a more compelling story, leverage real-world examples to display how your solution can be beneficial to potential prospects.
Track Results and Continue to Optimize on your Targeted Appointment Setting Campaign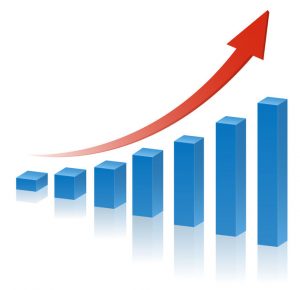 As with all marketing and sales strategies, you need to keep track and monitor your efforts on a consistent basis. Only then will you be able to identify where you are making a positive impact, and where you need to rework on your approach or strategies.
So, make sure you measure the results of your appointment setting campaign which includes monitoring account engagement, tracking opportunities that were created, the deals you have successfully closed, and the value of closed deals.
The process of evaluation is an ongoing endeavor. But it also places you in the position to quickly make changes as when required so you are always on the top of your game.
Also keep in mind that once the appointment is over, you need to continue nurturing the sale prospect. Not all prospects are looking to make immediate buying decisions. So, if you have a high-value sales prospect who does not want to buy immediately, nurture them for the future. Keep them in the loop by sending relevant updates or send invites to relevant company events that may be of value to them. The idea is to keep the conversation going and nurturing them for a future opportunity.
Wrapping it Up
Targeted appointment setting campaigns can work hugely to the benefit of your software company. Right from the moment when you identify and engage with a potential sales prospect, they can go any which ways – things could work out as you planned and hoped, or you may even get rejected.
However, if you keep in mind the above mentioned key points and strategies for creating an effective targeted appointment setting campaign, and if you can aim high when it comes to meeting business goals, then your efforts won't go in vain you can expect to be rewarded with high-value appointment and conversions!
Source Links
Ready to sell smarter?
SalesPro Leads offers industry leading B2B Lead Generation and Appointment Setting services that provide sales intelligence to super-charge your sales team.
January 22, 20203:04 am