Successful B2Bs Score More Sales Using Quality Data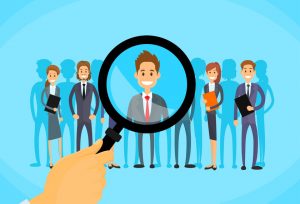 We all know of companies who not only reached the pinnacle of success, but were somehow able to maintain it through the years, despite any struggles and downturns in the economy.  Let's face it, we all want to be at the helm of one of those businesses who find ourselves not only making a profit, but lasting and maintaining a high level of success into the future.  So, what are one of those golden keys to success that will help us do that?
If used well, quality B2B data can launch a company into a profitable, long term future.  It may sound simple, but it can inform your sales and marketing team and help them develop strategies that will turn prospects into long term, high valued customers.
So, gathering, maintaining, and analyzing data may not be the most glamourous aspect of any business, but here are 7 reasons quality data is worth the investment, and will go a long ways towards ensuring your business doesn't just have a successful year, but enjoys a long ride of success for many years to come.
Reason 1
When it comes to data, a quality prospect list is the foundation of your account based marketing campaign. This is where you target those prospects that are most likely to convert into long term high value customers. Why is it so important to invest your time in developing those relationships?  According to LinkedIn Marketing Solutions, "84% of businesses using account based marketing says it delivers higher ROI than other marketing campaigns."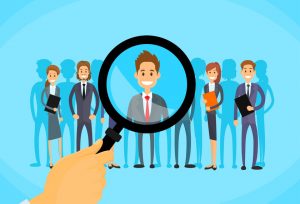 Think about the college or professional sports world.  Each team has personnel whose jobs are dedicated towards finding prospects and eventually signing them up to play for them. These scouts get to know their prospects and convince these players that their team is the best fit for them, supporting them in furthering their career.  Sometimes, a particular offense or defense is even tailored around that player and their strengths.   And, we all have seen that when that relationship between the team and the players is a good fit, they become champions.
It's really not that much different in the business world.  Its really a simple formula. Start by taking the time to define who is an ideal customer. What are the characteristics that will align with your business and goals. In other words, you want the relationship with that prospective company to be a "good fit" with yours.
From there, look at the current business contacts you already have.  Which amongst those are a best fit with your ideal customer criteria?  Target the prospects that are likely to be the most profitable for the long term.  Consider how you can help those businesses by addressing their needs and challenges.  How can you help them accomplish their goals?  Now, using that ideal customer criteria, you are also better equipped to research other specific businesses and organizations that may be best suited for your business, and may be in need your product or service.
Become knowledgeable about your quality prospects.  Take the time to learn significant details about each company, including employee count, revenue, and other relevant information that will help you tailor your product/service to suit their needs. Keep this data about these companies.  Not only is it useful, but it shows them that you have taken the time to learn about them, and will tailor your sales, specifically for them.   Lastly, but perhaps most importantly, work on building a relationship with the important contacts within those companies.
Related Article: How Targeted Appointment Setting Campaigns Can Drive Results For Software Vendors
Reason 2
Quality and accurate data is incredibly important when it comes to email marketing, which is still considered one of the most effective and efficient ways to market. If you are looking at strategies that have proven their value by ROI, email marketing remains a top contender for best marketing campaigns. The numbers prove it.  In fact, according to Hubspot, email generates $38 for every $1 spent.  This equates to a 3,800% return on investment.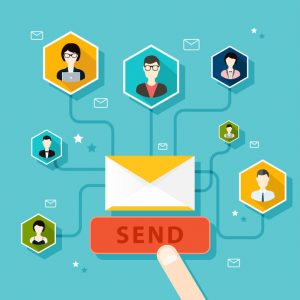 However, do not be tempted to think you can send out widespread email campaigns to every contact you have ever collected and come away as a winner.  As simple as it may sound, many B2Bs ignore the importance of ensuring their contact email data is accurate.  The obvious reason for this is that the emails simply will not reach their target audience if the addresses are not correct.  While this is bad enough in itself, there are much bigger ramifications which will negatively impact the reputation of your business if the emails do not reach the inbox.   Consider the following possible scenario.
Carey's Cakes has arguably, the best tasting, customized cakes in the area where their bakery is located.  While it has a loyal local following, it simply needs to attract more business.  Realizing another avenue to success could be found in delivering to business events, organizations, and schools, the owners decided to create and send out a wide net email marketing campaign.  Hopeful that their emails would convert to more customers, they sadly though, were very disappointed. When analyzed, for the time and effort that was spent on this outreach to the larger community, the numbers truly showed a dismal result.  Why?  As the loyal customers could attest to, the low ROI was certainly not because the product wasn't the most delicious cake ever.  The owners of this beloved small business were determined to figure out where they went wrong.  So, they started exploring, and what they found out not only was a surprise to them, but probably would be to many in the business world. 
By implementing such a widespread, massive email campaign approach, they had inadvertently sent to invalid email addresses.  So, yes, many of the emails that were sent out missed their mark.  In other words, in those cases, they went to no one. That is a problem. However, there is perhaps an even bigger, scarier problem looming in the dark.  It's their reputation.  But, wait, I told you that this little local bakery was a beloved business in the community.  How can their reputation be bad?  To get to the point, it's the poor reputation they now have amongst the email providers.  Now, I have a strong hunch that the hard working owners of this small local bakery had no idea that email providers keep tabs on where your emails are going and even determine whether they land in someone's inbox and further, monitor the open rate of those messages.
A little known fact to many is that businesses that send a lot of emails have what is called a domain sender score.  One way this is determined is by how many of your emails are actually sent to valid addresses.  The more that are sent to invalid or no longer in use email addresses, the lower your score.  So, what is the big deal about that score?  Who cares, right?  Well, you should because if your domain sender score is too low, your emails will be considered as spam, and will fall into the dreaded abyss of the spam folder.  So no matter how creative and dynamic your marketing campaign may be, it will totally miss your intended target.  So how do we develop a good email reputation to begin with, and can you repair a reputation that is already damaged?  The good news is that there are some reliable actions you can start taking right this minute that will help you improve and maintain a good email reputation.  Here are a few tips to get you started:
Remove old emails that are no longer valid.
When you send emails, make sure they go to a specific person in that business. You need to know the name of that person and their title within that company.
Go through your email contact list. Make sure there are no misspellings or typos.
One letter wrong in an email will cause it to go absolutely nowhere, deeming it purposeless and harming your domain sender score and reputation.
Start a habit to remove contacts from repeated bounce emails. Obviously, these contacts and addresses are of no use to you anymore.  Get rid of them because they are harming your score.
Reason 3.
Find out who are the decision makers within that company. Research, and gather their contact information, including their titles within the company. Consider that 78% of executives say that an unsolicited email has led to a face to face meeting or event attendance at some point. So, get to know who are the movers and shakers in that business. So, do your research, and figure out who it is that will be in charge of making the buying decisions for that company.  Look at your own customer base and the late stage leads.  Who were the typical decision makers?  What do they have in common? This should give you a clear picture about who the decision makers are that you want to develop a relationship with within each of your prospective businesses.  Their titles may be different, depending on the company.  If it happens to be a start up small company, you may find yourself communicating with the CEO.  However, with a large company, you may be talking to manager or director level executives. For example, if selling a technology solution, it may be an IT Director.
Related Article: 4-step lead generation analysis to optimize sales conversion
Reason 4.
Data goes bad. We all know this, yet many fail to put in the time and effort to keep it updated.  Why is it worth your investment of time and cost to do this often?  You are far more likely to generate sales leads if your data is up to date and accurate.  How often does this need to be done?  You might think that updating your data annually is enough.  It may come as a surprise, then, that according to Forbes, 70% of contact data is invalid after a year.  You must maintain your database by touching those accounts regularly and making sure that it is updated quarterly so it never goes stale. Keep in mind, positions change often within companies, and you want to be on top of these changes.  So, verify the various people and positions with a phone call to these businesses.
Does this take time? Can it be quite tedious work? Yes, but it is worth every minute, as well as the cost of paying an employee to do this task or outsourcing the job. Like anything else of importance to your business, prioritize this effort. You have a choice of maintaining it in-house or outsourcing to an email marketing company / sales development firm.
By doing a quarterly update, you will ensure that your messaging will reach your prospects, which in turn will enable you to turn leads into sales, and sales into profits.
Reason 5.
Quality data is important to your sales development representatives and your sales organization. A sales call's fate will largely succeed or fail based on the the quality of the contact names and the phone numbers. Your sales team's hands are tied if the contact names and phone numbers are not correct.  This will only cause them frustration, and you as well, because they won't be able to net you customers.  You also don't want your sales people to spend an inordinate time trying to track down names and numbers after they discover the ones they have tried no longer work.  If you have hired well, your sales people are good at exactly that role.  They know how to sell.   Utilize their sales skills by letting them focus on selling your product or service, and not correcting bad data. Of course, if they come across data that is no longer accurate, you want them to correct it, but if you have already been updating it quarterly, this really should rarely happen.
Reason 6.
Taking your quality data to a higher level means to invest in sales intelligence or develop sales intelligence that allows you to segment data and target accordingly. Sales intelligence encompasses looking at the pertinent demographic, otherwise known as firmographic in the b2b realm, and financial data of prospective businesses and using it to gleam insights that can then be applied in your marketing campaign.  Examples of such data may include, employee count, revenue, geography.  So, for example, looking at the size of a company, you can then create a product line that is best suited for large or small companies, and focus that campaign on the companies that are that size and fit that criteria.  Since this kind of data gathering and analysis can be time intensive, you may want to opt with buying lists of segmented data.  There are a number of businesses from which you can buy segmented data that gives your marketing and sales team just the info they need to develop and coordinate a cohesive campaign, tailored for a specific group of prospective businesses.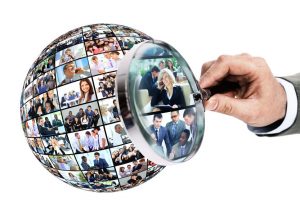 For example, let's say you own an educational software company.  You can purchase a data list that fit the following criteria:  Organizations and schools that buy K-8 software in Texas.  In return, you are given the data which includes all of the said schools and organizations that meet those criteria.  From there, you hand off this list to your sales reps, and they have the exact info they need  to sell your software to the organizations/schools that need it most, and likely are already looking to buy such products.
Utilizing this kind of sales intelligence can be a game changer for your business.  Think about it this way.  Segmented data lists can merge the needs of a prospective business with the product or service that you sell.  One such business that provides these valuable telecom sales intelligence is targetmarketleads.com.  You can be confident this information will give your sales team the competitive edge they need to make the sale.
Reason 7.
Grow your business.In order to grow your business effectively in the B2B environment, it requires a detailed and focused sales and marketing effort.  The foundation of this is understanding who your potential customers are and tailoring your campaigns to that audience. As stated earlier, it all starts with high quality B2B prospects. With that in place, your marketing team can run email campaigns, your sales development team can run calling campaigns, and your sales organization will be fed good quality sales leads. Thus, you are setting up your sales and marketing teams for success so that you can grow your business well into the future.
In conclusion, B2B firms need to understand that quality data, if used well can help you steer your sales efforts and gain new customers.  It is more than well worth your time, effort, and investment in quality B2B marketing data.  You invest heavily in your marketing and sales systems, resources, and personnel.  Make sure you optimize their efforts and make them efficient by giving them the data they need.  By making this one of the best practices of your businesses, you will be holding one of those coveted golden keys to success.
August 13, 20203:01 am