Why Telecom Providers Need Professional B2B Lead Generation Services More Than Ever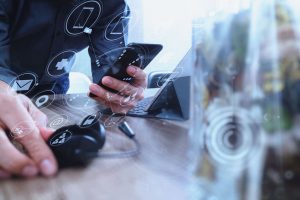 The telecommunication has not been immune to the technological revolution of the 21st century. Today, telecom companies are steadily moving their work to the cloud.
The main avenues for this transition to the cloud are Unified Communication as a Service (UCaaS), Contact Center as a Service (CCaaS), and software-defined networking in a wide area network (SD-WAN). The companies at the forefront of this shift are gaining an advantage over their competitors as they are able to provide better service and ultimately win over more customers.
The telecom industry is highly competitive, and many consider the sector to be saturated. Regardless of which country in the world you are located, an analysis of the telecom industry will reveal that a few major players control the sector.
RELATED ARTICLE: 10 Highly Effective B2B Lead Nurturing Strategies For Your Business
Short of an acquisition or a partnership deal, it is virtually impossible for new players to break in and get an edge in the market. Although the internet has made it easier to reach customers more directly, the fierce rivalry between telecom companies makes it nearly impossible for any player to stand out. With that said, the advent of cloud-based services may prove to be what is needed for telecom companies to forge ahead and outperform their competitors.
What Telecom Companies Stand to Gain by Shifting to Cloud Services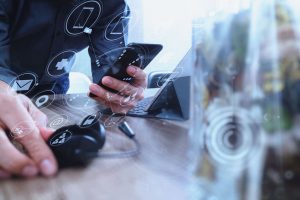 Before we look at what telecom companies stand to benefit from the cloud, let's define the cloud services that we're focusing on.
UCaaS is a cloud-based service that allows companies to maximize the effectiveness of their communication channels by harmonizing them onto a cloud platform. UCaaS allows companies to manage their communication (via voice, text, email, and more) better, both internally and externally.
CCaaS provides all the tools needed to operate a fully functional call center via the cloud. SD-WAN allows companies to manage their various networks and data centers easily with a cloud-based software.
These cloud-based solutions can be used simultaneously without any issues. While UCaaS pertains to internal communication, CCaaS focuses on external communication.
1. Cut Costs
These cloud-based solutions enable telecom companies to save money by slashing expenditure on hardware and personnel. With services like UCaaS and CCaaS, telecom companies pay a considerably low upfront investment. With SD-WAN, there are fewer IT staff required to handle the same job. Also, service providers are responsible for maintaining and upgrading these cloud-based solutions.
Shifting to the cloud allows telecom companies to spend less across the board, even on stocking the office with computers, buy more desks, and renting more office real estate, as they can adopt the bring your own device (BYOD) culture. In contrast, if companies invest in on-premise equipment for these services, they will become outdated in a few years and must be replaced. Ultimately, cloud-based solutions give companies the opportunity to enjoy cutting-edge solutions while slashing expenditure and providing customers with better service.
2. Improve Communication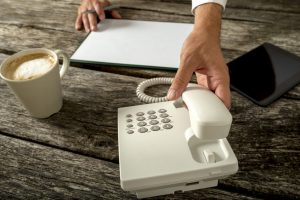 UCaaS and CCaaS promote better communication in organizations with less downtime. Internally, a boost in communication means higher productivity. Externally, it ensures that customers can enjoy improved service as your customer service representatives can interact better and manage complaints effectively.
These cloud-based communication solutions also promote flexibility in the workplace as your employees can communicate from anywhere at any time. This promotes smoother collaborate and boosts productivity as things get done even if your employees are not present at the office.
3. Easier and More Thorough Data Analysis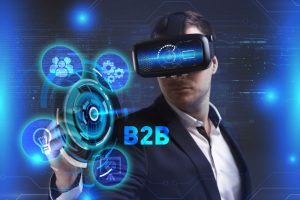 Another perk of choosing cloud-based solutions is that it makes it easier to analyze the trove of data and obtain actionable insights. Data analysis is extremely important to improve the processes in organizations and thereby boosting productivity. With UCaaS, CCaaS, and SD-WAN, the data from your different communication channels can be combined on one platform, which makes the task of analyzing them much easier and straightforward. This will result in more detailed reports and purposeful business decisions.
4. Increased Efficiency
In all of the points highlighted above, it is obvious that cloud-based solutions promote increased efficiency in telecom companies. Being able to communicate effectively and pinpoint operational lapses guarantees that organizations can get things done faster and better. Communication is at the heart of the work in telecom companies. UCaaS, CCaaS, and SD-WAN all contribute to boosting efficiency and productivity in the workplace.
5. Better Customer Service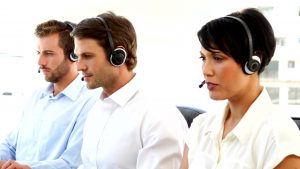 Customer service is important in every organization, and even more so for telecom companies. The cloud-based solutions we're talking about, particularly CCaaS, allows companies to provide the best customer service. For example, customers do not have to spend a lot of time on hold as agents can see which experts are available from the dashboard and put them through easily. Also, customer service agents can log in complaints and have them transferred automatically to the appropriate experts.
The unified communication platform means that customers can reach the company through different channels, including social media, email, calls, live chat, and more. What's more, all your customer service reps know when there is a fault or when a particular issue has been fixed so customers can be informed appropriately. This ensures that complaints are handled better, and issues are fixed swiftly.
6. Improved Security
Security is a top priority for organizations today due to the rampant rate of data breaches. Telecom companies have not been spared from the threat of hacking. Major telecom companies such as Sprint have fallen victim to hackers. As a result, these organizations are taking measures to improve security. SD-WAN technology may inadvertently be one of the best security solutions available to telecom companies today. Due to the nature of the services that they provide, telecom companies rely on a wide area network.
This, in turn, creates security gaps that hackers can take advantage of. SD-WAN allows telecom companies to monitor and maintain their networks and data centers from a single dashboard. This makes it easier to detect a data breach and also upgrade security protocols. SD-WAN can be adapted to any company regardless of its size. Apart from improving security, it also helps to boost network performance.
These cloud-based solutions are built on cutting-edge technology, and by relying on them, you can rest assured that your customers would enjoy the best service. What's more, your company's technology is not left behind because your provider will upgrade their services as the technology evolves.
Where do B2B Lead Generation Companies Fit in the Picture?
Since we now understand some of the cloud-based solutions that telecom companies stand to benefit from, let's discuss the main subject of this article and underline how B2B lead generation companies fit into the picture.
UCaaS, CCaaS, and SD-WAN providers all fall into the bracket of Software as a Service (SaaS). SaaS companies have a subscription business model. Barring some exceptions, SaaS companies usually run thin and aim to recoup their revenue over time. These companies rarely have an in-house marketing department. This means that it can be difficult for telecom providers looking for the right SaaS service to find them. This is where business-to-business (B2B) lead generation companies play a role.
B2B lead generation has been around for many years. Although technology has upended the marketing world, B2B lead generation remains relevant today more than ever. B2B lead generation companies help organizations to identify and find potential clients, communicate with the appropriate individual in the targeted company, and connect them with the service provider (the company that hired the B2B lead generator). B2B lead generator companies essentially deliver clients to the doorstep of organizations.
But as the name implies, B2B lead generators connect companies to one another, usually a company that could benefit from a service to one that provides it. In this scenario, B2B lead generation companies are required to connect telecom companies to the aforementioned SaaS service providers.
Advantages of Working With B2B Lead Generation Companies
1. Focus on Doing What Matters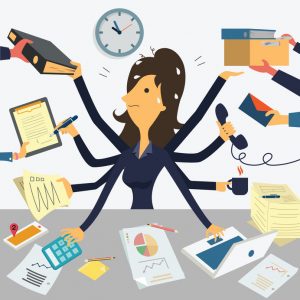 As indicated above, it is not easy to find the right SaaS companies. One option for telecom companies is to create a department and put some people in charge of this. But this means you'll be taking some employees away from handling more important tasks or spending money hiring more people. Let's say hypothetically, a telecom company forges ahead to create a department responsible for B2B lead generation.
The fact is that they wouldn't have the expertise, tools, and resources to perform the job like B2B lead generation professionals. As a result a lot of time and money would be wasted without providing the desired results. It is much more cost-effective and productive to leave the task in the hands of B2B lead generation professionals while your staff focus on doing what they do best.
2. Save Time
Another key advantage of working with B2B lead generation companies is that you get to save a lot of time. Instead of having to talk to multiple SaaS service providers before you find one that is suitable for your company, B2B lead generators handle this task. You can be sure that every lead they bring to you has been vetted and is a right fit for your organization. Therefore, you just have to focus on ironing out the details of an agreement. Hiring a B2B lead generator company allows you to focus on more important tasks.
3. B2B Companies Have the Right Resources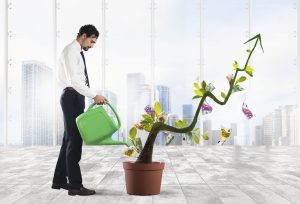 B2B lead generation companies have mastered the art of connecting businesses, and they have the right resources for the job. Therefore, they are able to do this in a relatively short time. Without the right resources, it will take longer to get the job done.
Also, you do not have to spend on acquiring these software and other tools that B2B companies use, although you will benefit from them. B2B lead generation companies do not only have the right resources for the job, but also a team of dedicated and trained workers.
4. Lowers Costs
It may seem counterintuitive that working with a B2B lead generation company will allow you to save money, but this is the case. Let's look at a scenario where you hire and equip an in-house team to handle your B2B tasks. You'd have to spend more paying these workers, training them, and providing them with the necessary resources to get the job that. Nonetheless, there is no guarantee that they'll perform according to your expectations.
Outsourcing the job to a professional B2B lead generation company means paying them upfront. However, you'd be saving more in the long run. Plus, you stand to benefit more as they will allow you to meet your business target in a relatively shorter time frame. This means a positive return on investment (ROI).
5. Get Vital Information About Prospective Businesses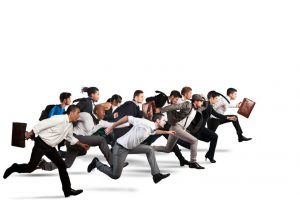 B2B lead generation companies go through the stress of gathering information about prospective businesses that you can work with. Therefore, the task of reaching an agreement with them is easier.
For telecom companies looking for SaaS providers, this means you can learn about the history of the company and its work to determine if their services are indeed compatible with the needs of your organization. This puts you one step ahead and guarantees that you can hit the ground running once you initiate contact with the prospective SaaS provider.
It can be a difficult task to determine the right SaaS provider to work with. You will find a lot of SaaS companies out there, and each one claims to be the best in the field. Your B2B lead generation company helps you sift through the lot and ensure that you only spend time discussing prospective work with the best of them.
The consequences of failing to choose the best providers for UCaaS, CCaaS, and SD-WAN can be far-reaching. Telecom companies stand to lose money and customers if they make the wrong decision. This is why you need a B2B lead generation company to help you identify the best players on the market that you can collaborate with. This is a win-win-win scenario for your telecom company, the B2B lead generation company, and the SaaS provider that you choose.
Source: https://www.business2community.com/sales-management/benefits-lead-generation-specialist-01714528
https://www.myarg.com/top-seven-benefits-of-ucaas/
https://www.ringcentral.com/blog/ccaas-contact-center-service-5-enterprise-benefits/
https://www.californiatelecom.com/3-benefits-of-sd-wan-technology/
Ready to sell smarter?
SalesPro Leads offers industry leading B2B Lead Generation and Appointment Setting services that provide sales intelligence to super-charge your sales team.
January 15, 20203:01 am